Last Minute Movers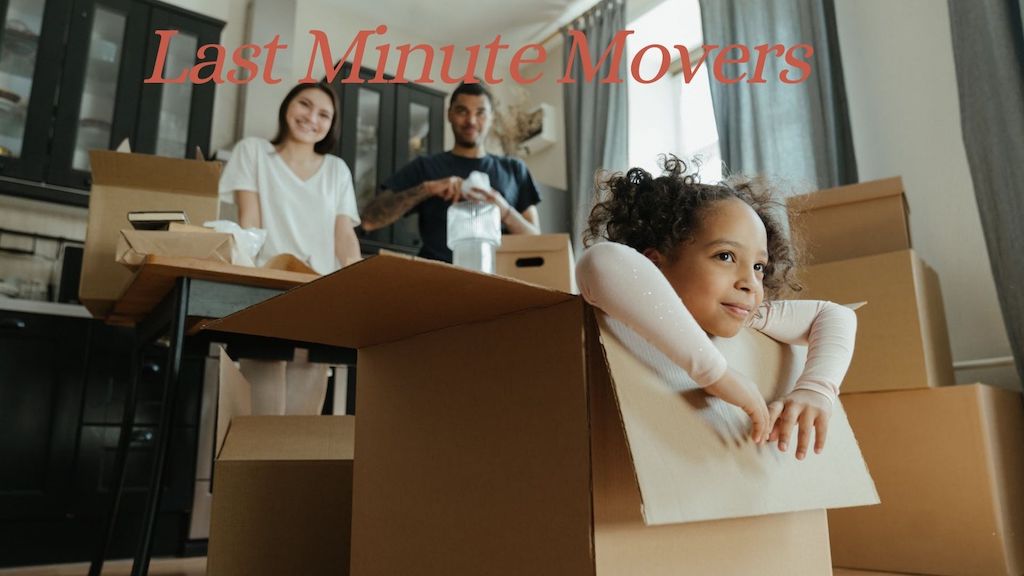 Do you happen to live in Chicago? Do you have sudden plans of moving homes? Are you stressing out about finding the perfect movers on such short notice? What if I told you that I had answers for all of your questions! With over 10 years of experience, there isn't a company as better suited for your needs as Lyon's Moving.
It can be a daunting and anxious thought having to pack all of your years worth of personal possessions, packing them all up, finding reliable movers that will safely deliver your possession especially on a short notice moving and then unpacking them especially when you're doing it on a last minute basis.
With Lyon's Moving you can bid your entire worries farewell once and for all. Known to provide only the finest, well-equipped and experienced movers in all of Chicago, it doesn't matter if your move is last minute and you have countless things to pack and move, we've got you covered.
There are a variety od different services being offered by Lyon's Moving including residential moving, local moving, simply loading and unloading, furniture moving and piano moving.
What Makes Us the Best?
While all movers and companies in general claim that they are the best, here is why we actually mean it.
Last Minute Move – We Have You Covered
You're extremely lucky if you actually got a few months to plan and conduct your move. Most of the time that isn't the case, when it comes to moving things just pop up and consequences form due to which you have to plan your move at the very last minute, in situations like these finding a reliable company that will treat your possessions as their own is impossible to find, with Lyon's Moving you don't have to worry about that. If you happen to live in Chicago we are just a phone call away, no matter how last minute your move is.
We Are Experienced
With over a decade worth of experience, we have dealt with all sorts of moving. Nothing fazes us out whether its narrow stairs, bulky furniture or fragile pieces. We treat each and every object with the utmost care and make sure that your possessions reach their destination in perfect condition.
We are Pocket Friendly
Another reason why you should pick us over other moving companies is that we don't believe in over charging our employees and aim to be an extremely pocket friendly. All our rates are out in the open once you call us up and we strictly refuse to add hidden charges at the last minute.
Not only are we pocket friendly, we also have an extensive team of highly professional experts who can accommodate you even if it's a same day moving.
We are Licensed
Not only do we have over a decade worth of experience, but we also have all our legal work in place to ensure that you are completely at ease when you trust us with your possessions.
Don't Believe Us, Ask Anyone
All of our previous employers and reviews on our websites speak volumes about how professional our services are. We try our maximum potential that every time we provide our services they are to the utmost perfection.
We can safely say that people have always been satisfied with our services and never ever disappoint. No matter how last minute and rushed your move is, we will make the entire process super smooth sailing and easy.
Contact Us Today!
Don't waste any more time! Call us right away and get an estimate by the most professional yet affordable moving company in all of Chicago. We have an estimate form available on our page, however if you want to get more information feel free to call us right away for an emergency moving.